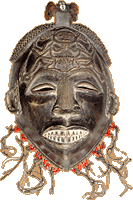 Noah was born and brought up in a typical African village in the Rainforest of Cameroon. he went on to study at University and conducted research into Ethnomusicology.
A dynamic presenter, promoter and proud defender of authentic traditional African culture, he has both an authentic knowledge of and an academic approach to his subject.
Available topics for Talks and Lectures (which may be delivered in either English or French) include:
Traditional Cameroonian Music

Beti Traditions

The African Family

Life in an African Village

Living in the African Rainforest

'Eton' - an Example of a Beti Language

The Language of the Drums
Other topics can be made available on request. If you have a specific subject in mind please contact us. You can do this from our Contact Page.
Noah presents and shares with teachers, an African way of making or responding to these various art forms.
The objective is to inspire the development of attitudes and materials linking specific aspects of these art forms to the requirements of the National Curriculum.
Team spirit

Learning

Creativity

Sharing

Fun
As an example for Music and Movement (dance), we provide drums and offer work on how to:
Listen to & perform basic rhythms

Create rhythms

Associate rhythms with singing

Move to basic rhythms

Use sound effects in storytelling & drama

Develop follow-up activities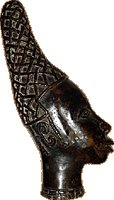 "I found the session both inspirational and educational, and I'm sure those (teachers) present felt the same…and …benefit from the event."
Kevin Rogers, Dorset Music Advisor.
"As a music teacher, … these activities are … a brilliant opportunity for music teachers to watch their own pupils in action … and also a chance to revitalise some of the reasons why we became music teachers in the first place."
Alistair Hume, Music Coordinator, St Michael's Middle School, Wimborne, Dorset.