In traditional African culture, drumming's powerful rhythms have provided the vibrant music for all community celebrations and events. Just as importantly (but less well-known), they have played the essential role of creating the therapeutic atmosphere for the healing sessions of traditional medicine.
great fun and entertainment

a unique interactive learning experience

developing important personal skills

inspiring social group awareness and harmony

relaxation

reducing stress

healing powers
Everyone can take an active part in, enjoy and benefit from the session.

Whomever the participants are, whether school children or teachers, corporate managers or employees, youth and community groups, they are guaranteed to benefit greatly from this dynamic and stimulating experience.
Instruments used: Djembes, Log Drums (King Kong), various percussion instruments, Balafon (played by the teacher). All the instruments are hand- crafted to produce beautiful sounds.
These take place in Bournemouth. Drums are provided.
DAY: Thursday
TIME: 8.30 pm
VENUE: Bournemouth International Hotel
COST: … £5 Per Person
These can be arranged for groups of up to 50 participants (drums provided) in Bournemouth and other venues throughout the South of England. Fees, venues & dates can be arranged. Fun is the Focus.
Noah sings and teaches traditional African songs of the Beti people (from Cameroon, West Africa) and his own compositions. Here are some examples:
Eh Ayi-Oh!

Papa Kulay

Mabu m'Ele

Biyem

Zilyang

Elisabed
Noah demonstrates and teaches a variety of dynamic African dances and moves using African rhythms. Here are some examples:
Harvest Dance Ewongo Dance

Hunters' Dance Assiko Dance

African childrens' games
Click Here for practical information on Noah Afro Music workshops & performances in schools & communities.


---
What are the benefits of the Drumming Workshop for the Company?
Drumming provides an unusual and stimulating experiential learning opportunity for all members of the group. The playing process itself is both enjoyable and demanding, while the outcome produces a shared feeling of confidence and satisfaction. Drumming bridges the gap between work and play.
Top companies such as BBC, Barclays, Nike and Microsoft use drumming.
Conferences

Promotional Events

Teambuilding

Stress Management

Personal Skills Development

Communication Skills

Management Training

An Ice-breaker or Event Closer

Entertainment

Creativity

Relaxation
What are the benefits of the Drumming Workshop for the Participants?
Participants leave the session feeling energised and invigorated because active drumming . . .


Focus on your listening skills
Learn new rhythms
Learn how to make music
Focus on your playing skills
Play as a cooperative member of a team
Coordinate your movements

Enjoy yourself
Build up your self- confidence
Reduce stress levels
Develop attention and focus skills
Develop team spirit
Be creative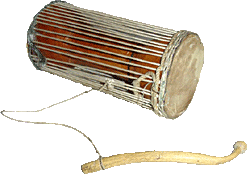 Everyone can make music – confidence is built by breaking down the barrier "I haven't got any rhythm".
Instruments: Djembes, Log Drums (King Kong), Shakers, Balafon (played by the teacher). All the instruments are hand-crafted to produce beautiful sounds.
Relaxed atmosphere

Demonstration

Experiential Learning

Hands-on participation

Introduction to simple basic rhythms

Developing more complex rhythms

African Polyrhythmics

Improvisation

Creativity
Noah Afro Music tailors the workshops to the requirements of the company in terms of dates, time participant numbers (ideal maximum 50) length, structure and venue
Fees are negotiated according to individual company requirements.